Speakeasy Series: Classic Cocktails SOLD OUT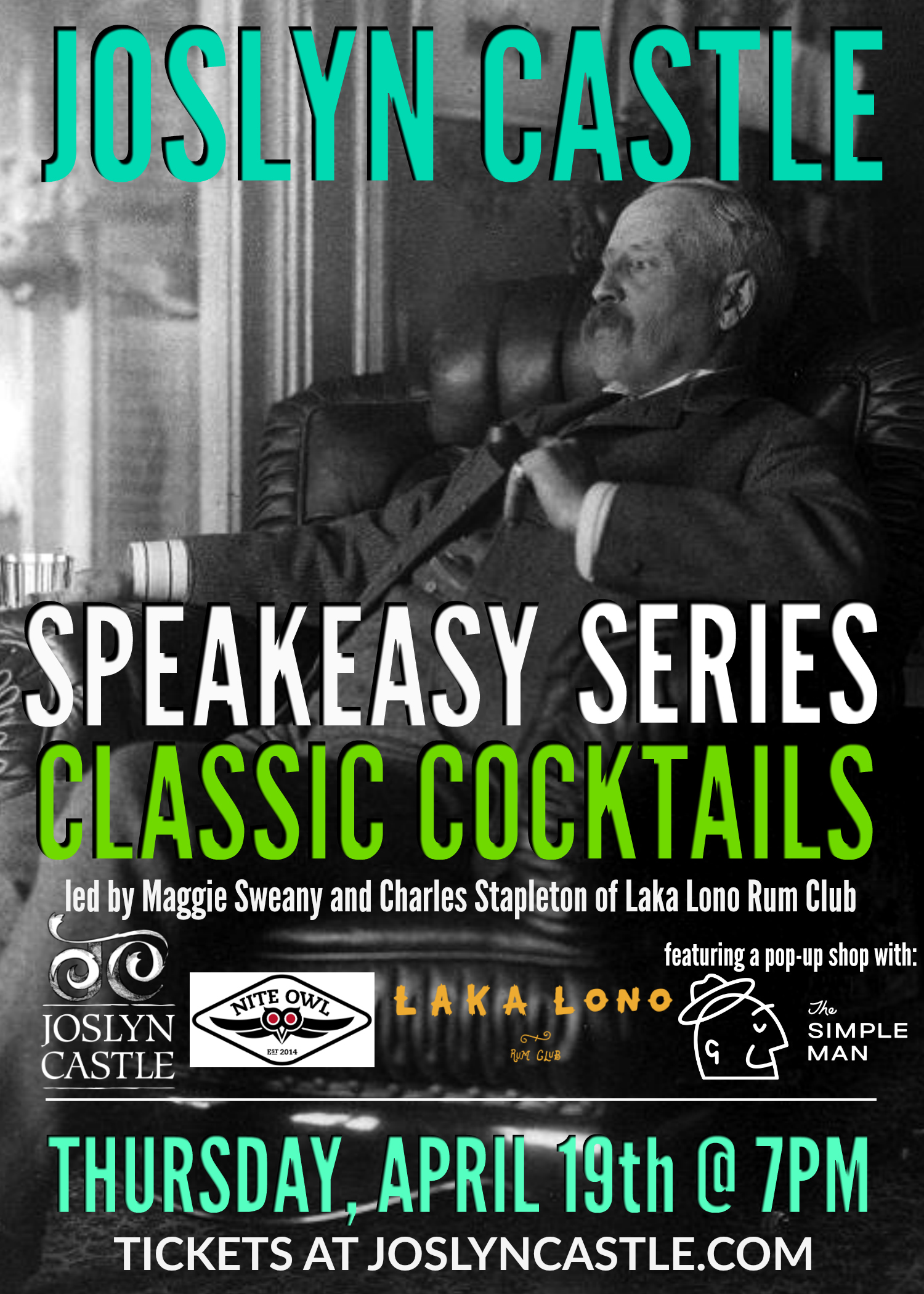 In our final installment of the Speakeasy Series, we are excited to host a fun evening of education and techniques for mixing classic cocktails! Learn how to mix a mean drink from start to garnish! Our experts for this evening are Maggie Sweany and Charles Stapleton from Laka Lono Rum Club in the Old Market. To complement the tasting, Cheesemonger and ACS Certified Cheese Professional Miranda McQuillan will be on hand with world-class pairings.
The evening begins with a drink and tour of George Joslyn's rarely-seen mancave basement. After you explore the former epic space, we'll get settled in for a guided lesson on how to craft four classic drinks, including an Old Fashioned and Negroni. Carefully selected foods will be offered as compliments throughout the evening.
There will also be an opportunity to pick up a new set of rocks glasses, mixers, and other quality drinking accessories from our friend and event sponsor Boyd of The Simple Man.
_______