Murder Mystery Dinner 2/24 - SOLD OUT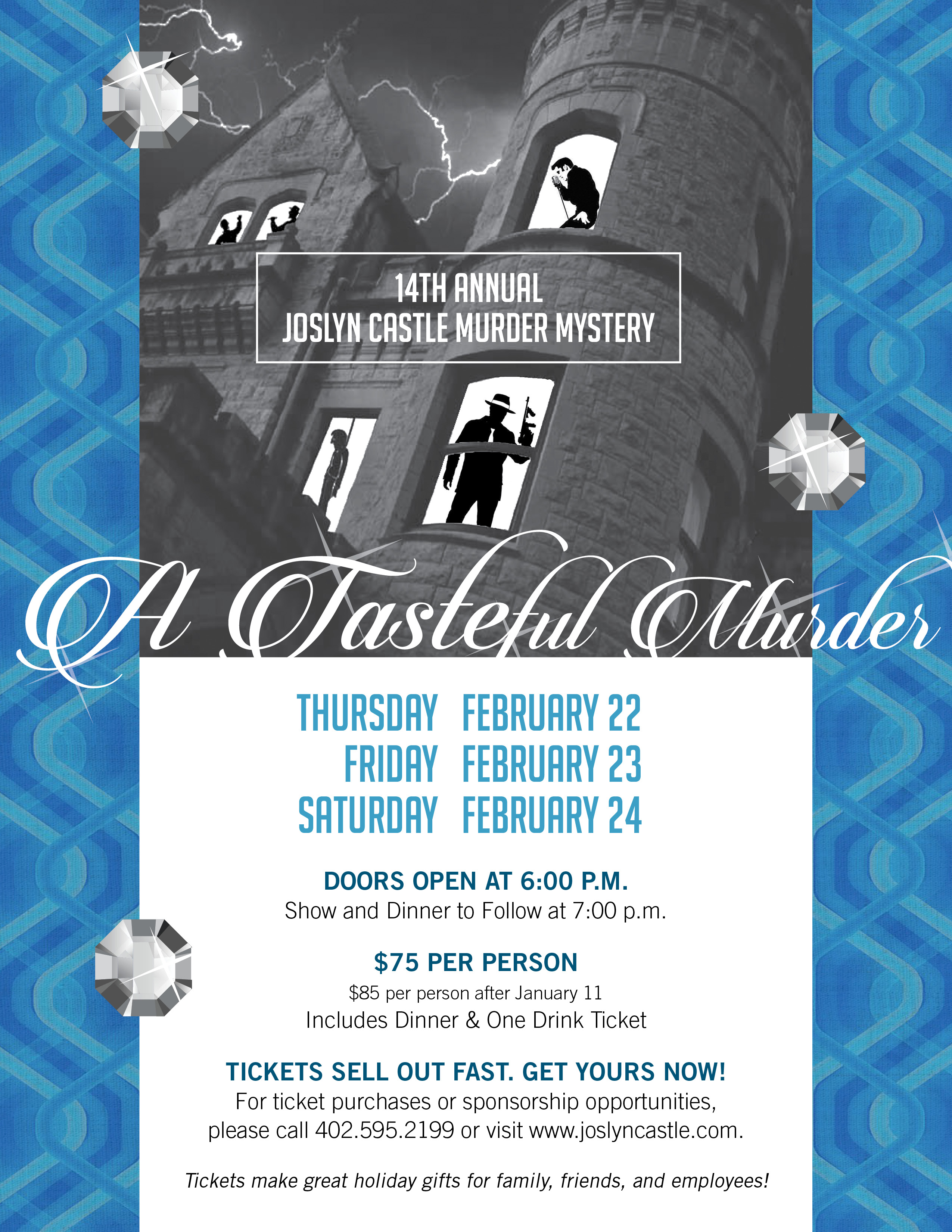 Join us for the 2018 Joslyn Castle Murder Mystery
"A Tasteful Murder"
Directed and Written by: Colleen Fogarty
Thursday, February 22nd, Friday, February 23rd and Saturday, February 24th.
Doors open at 6:00pm and performance at 7:00pm.
The annual Murder Mystery is incredibly popular and tickets sell quickly. Tickets are $75 per person and includes a lovely dinner, one drink ticket and the original murder mystery production. Please note ticket price increases to $85 per person after January 11, 2018, so secure your spot early.
We're headed back to the 70's for this 'far out' production just as mobsters are booking it 'straight' south. Pappa Peppe and Senator Sebbie have organized a 'Do Not Whack' order and Tennessee is the destination for these mobsters', turned chefs, new gig. Join us to find out how Elvis-themed Cuisine is the recipe for….murder!! Can you dig it man?
Guests are invited to dress in costume if they would like! If you would like to be seated with a selected group of people, please contact the Castle at 402.595.2199 or via email to info@joslyncastle.com with your request.